Clark Quietly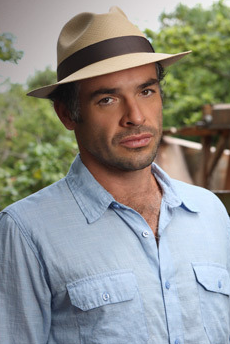 Profession
Camerman on "Undiscovered Country"

Clark Quietly is Dr. Emmet Cole's "cagey" ex-producer. He once worked with the famous explorer and television star while producing the show "Undiscovered Country". Dr. Cole, mysteriously, didn't allow Clark on his final trip, the very adventure into the Amazon from which he did not return. 6 months later, when his emergency beacon goes off, Tess and Lincoln Cole must form a search party. Clark is willing to fund the search, as long as he can film the mission documentary-style. Although reluctant, the Cole's agree, and so the adventure begins.
During Emmet's absence (and assumed death), Clark and Tess became romantically involved. Even after Emmet's beacon started going off, Clark maintained feelings for Tess. However, Tess found renewed hope that her husband could be alive and has attempted to move on from Clark. After finding Emmet alive, Clark tried to bury his feeling towards Tess.
Official Actor and Character Bios 

The name Clark is an Old English name meaning "scribe". Since Clark is the person documenting the search and rescue mission, his name is quite fitting.
Unanswered Questions
Edit