Rosetta Fischer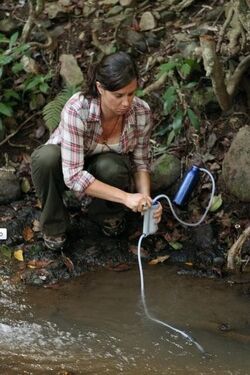 Profession
Cameraman on "Undiscovered Countries"

Rosetta "Rabbit" Fischer is one of the missing members of Emmet Cole's party. She is portrayed by Katie Featherston.
She was found in the research facility in the episode "The Experiment". She also appeared in past episodes on video. One of the later video's showed her revealing to Emmet her school girl crush on him. While he may have shown a small glimmer of interest, he assures her that Tess is his only love.
She was killed later in the episode by Hanna, Kurt's fiancee. Hanna was changed to a zombie-cannibal, got on the ship with another one and ate her.
Unanswered Questions
Edit
How did she survive so long alone?

How did she manage to avoid the outbreak and the infected in the lab?