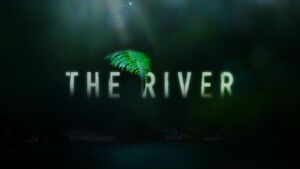 The series follows the search for a famous television host/explorer/wildlife expert Dr. Emmet Cole. He was last seen traveling down the Amazon River in the middle of South America and disappeared without a trace. Six months later his wife and son, Tess and Lincoln Cole, receive a beacon signal from him, indicating that he might be alive. This prompts the two to assemble a search party, but in order to fund the mission, they must allow Dr. Cole's ex-producer, Clark Quitely, to film a television documentary about the search for his last known whereabouts. It turns out that nobody in the search party, including Lena, the daughter of Dr. Cole's also-missing cameraman, is prepared for the horrible things they will discover when they follow the beacon's signal.
Production
Edit
Writer-director Oren Peli, along with writer Michael R. Perry, came up with a concept for a television series about a documentary crew searching the Amazon for a beloved nature-explorer and television host. The project went on to be heavily sought after, and caused a bidding war between NBC and ABC in September 2010, with ABC eventually out-bidding. In February 2011, ABC ordered the script to pilot, after an extensive re-write by veteran comic book writer Michael Green. On May 13, 2011, ABC ordered the project to series. On May 17, 2011, ABC announced that the show would premiere in the 2011–12 mid-season. The pilot episode was filmed in Puerto Rico, but the rest of the series will be produced in Hawaii.
Most notably, Steven Spielberg is an Executive Producer of the show.
On May 11, 2012, ABC officially cancelled the series.
The complete series is available now on DVD.