An Encyclopedia for The River
Where the Evidence is Compiled
| | |
| --- | --- |
| | <fb:login-button>Login using Facebook</fb:login-button> |
The River Wiki is a collaborative encyclopedia about The River that anyone can edit.
The River is an American paranormal/adventure/horror series that debuted during the 2011–12 television season on ABC as a mid-season replacement. Eight episodes were created for Season 1 with Steven Spielberg as executive producer.

The River: The Complete First Season (DVD) was released on May 22nd, 2012. You can purchase the DVD online at Amazon.
Unfortunately, ABC has decided to pass on a second season. Rumors are going around that Netflix may try to negotiate with ABC to carry a second season on their streaming services. Show your support for a second season by voting in our poll!
The series follows the search for the famous television host/explorer/wildlife expert Dr. Emmet Cole. He was last seen traveling down the Amazon River in the middle of South America and disappeared without a trace. Six months later his wife and son, Tess and Lincoln Cole, receive a beacon signal from him, indicating that he might be alive. This prompts the two to assemble a search party, but in order to fund the mission, they must allow Dr. Cole's ex-producer, Clark Quitely, to film a television documentary about the search for his last known whereabouts. It turns out that nobody in the search party, including Lena, the daughter of Dr. Cole's also-missing cameraman, is prepared for the horrible things they will discover when they follow the beacon's signal.
Do you think ABC should make a second season?
Joe Anderson (Lincoln) at Comic Con 2011
Eloise Mumford (Lena) at Comic Con 2011
Writer Oren Peli at Comic Con 2011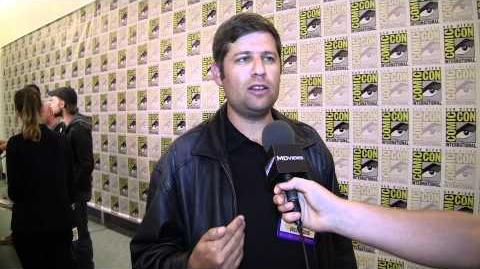 Community content is available under
CC-BY-SA
unless otherwise noted.